Café Argana
Restaurant

The cafe, ice cream and restaurant Argana is located on the banks of Jamaa Lafna Square in the center of Marrakesh. It is a very popular place among the visitors of this Square.
This restaurant was the target of a terrorist attack in 2011. It has since been reopened and offers its services to its visitors and those of Jamaa Lafna Square.
Openning hours
6am - 11pm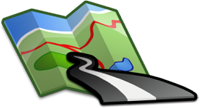 Plan your stay in Marrakesh
Please wait...
Loading...
Select a destination
Loading...
Reviews
Be the first to add a review of this restaurant :