Dar Si Said
Museum

The museum Dar Si Said (Arabic: متحف دار السي سعيد) is a museum located in Marrakech, entirely devoted to Moroccan wood crafts. This large house was built at the end of the nineteenth century by Si Said, brother of Ba Ahmed, chamberlain of Sultan Moulay Hassan I and grand vizier of Moulay Abdelaziz, to serve as his residence. Dar Si Saïd was converted into a museum in 1932 by the Administration des Beaux Arts.
Most of the collections of this regional museum come from Marrakech and from the south, particularly Tensift, Souss, Haut Atlas, Anti-Atlas, Bani and Tafilalet. These are homogeneous ensembles of woodwork, southern jewelery, pottery and ceramics, weapons, costumes and a rich collection of carpets and weavings of the South, and some archaeological pieces including the marble vat of the beginning of the XIth century.
Openning hours
Wednesday - Monday 09:00 - 16:45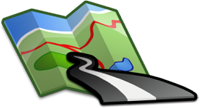 Plan your stay in Marrakesh
Please wait...
Loading...
Select a destination
Loading...

Pictures Gallery

Reviews
Be the first to add a review of this place :