Mohéli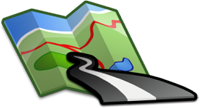 Plan your trip to Moheli
Please wait...
Loading...
Select a destination
Loading...

Good to know
Moheli is a small island in the Comoros Archipelago in the Indian Ocean. It is the smallest and most touristic of the three big islands that make up the archipelago.
The Moheli Marine Park is a protected area that was established in 2001 to protect an ecosystem that is a sanctuary for many species on 300 km2 of natural and animal beauty:
- It is on its white sand beaches that come the green turtles deposit their eggs
- It's among the last places where coelacanths still live
- Livingstone is one of the largest bats in the world with a wingspan of 1.40 m
- Moheli is also a refuge for dugongs and an important breeding area for humpback whales
It has underwater diving sites and, slightly mountainous, it allows the practice of hiking on the ridges.
The religion practiced by the whole population is Sunite Islam.
Famous For
Beaches
Sea wildlife
Coral reefs
Diving

Transportation
Moheli is served by the Bandar Es Eslam Airport and by boats from the other islands.

Tips and advices
Be the first to add a tip or advice about this destination :
Top activities
Itsamia Beach
17.62 Km From centre
About
Beach
Top hotels
No hotels found.
Please wait...
Loading...
Operation completed


Do You Know This City :
Moheli - Comoros
I live or have lived there