Île-de-France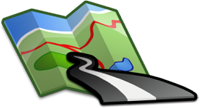 Plan your trip to Paris
Please wait...
Loading...
Select a destination
Loading...

Good to know
Paris is the capital of France. It is located in the heart of a vast basin with a temperate climate, the Paris basin, on a loop of the Seine, between the confluence of this one with the Marne and the Oise. France's most populous city, it is third among European urban areas behind Moscow and Istanbul and the 29th most populous in the world. Paris has a population of 2.22 million on January 1, 2014. The Paris metropolitan area grew largely during the twentieth century, bringing together 10.66 million inhabitants on January 1, 2014, and its urban area (agglomeration And the periurban crown) had 12.48 million inhabitants.
Paris has become a symbol of French culture, home to many monuments. It is nicknamed the City of Light. It attracted close to 32 million visitors a year in 2013, making it one of the most visited capitals in the world. Paris also occupies a prominent place in the world of fashion and luxury.
Famous For
Monuments
Museums
Fashion

Days of stay
You can spend a week in Paris for a first visit, but you can't hope to see everything in this week.
Paris is a big city full of things to do and places to visit.
Transportation
To get into Paris from airports Charles De Galle (CDG) and Orly (ORY), You can take the RER subway trains as it's the quickest and easiest way.
To get around the city you can take the subway as it's usually an effective means of transportation but a little bit pricey. Walking is also another good way to visit the city and enjoy its walks.
What to bring
You may bring a small, lightweight umbrella in case of quick downpours, as it's common on afternoons.
For non European travelers, you may take a universal adapter to recharge your cell phone, digital camera and other electronic devices.
A detailed street map of Paris can be of good help.
Gastronomy
France is well known for its gastronomy, and Paris is a good place to discover it. This gastronomy received the status of Unesco's heritage of humanity in 2010.
During your stay in Paris do not forget to taste the typical French specialties:
- Baguette, Chocolate bread and pastries
- Cheeses
- Chocolate
- Macaroon

Tips and advices
Be the first to add a tip or advice about this destination :
Top activities
Louvre Palace
1.30 Km From centre
Museum
Cathedral of Notre Dame de Paris
0.09 Km From centre
Cathedral
Palais du Luxembourg
1.01 Km From centre
Castle
Eiffel Tower
4.01 Km From centre
Tourism Attraction
Top hotels
Victoires Opera
1.28 Km From centre
About
Hotel
Best Western Paris Italie
2.67 Km From centre
About
Hotel
Residhotel Imperial Rennequin
4.92 Km From centre
About
Hotel
Grand Hôtel Du Palais Royal
1.36 Km From centre
About
Hotel

Pictures Gallery

Reviews
Be the first to add a review of this destination :
Top trips
voyage paris
(2 Destinations, 1 Activity)
Added by Mustapha aeh
About
Private trip
With friends
Mon voage
(1 Destination, 0 Activity)
Added by Marina Marina
Open trip
Romantic
Trip
(1 Destination, 0 Activity)
Added by Mohamed Mekran
Private trip
Alone
Please wait...
Loading...
Operation completed


Do You Know This City :
Paris - France
I live or have lived there