Drâa-Tafilalet
Where to go at Ouarzazat :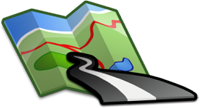 Plan your trip to Ouarzazat
Please wait...
Loading...
Select a destination
Loading...

Good to know
Ouarzazate is a city located in the Draâ Tafilalet region, at 1,150 meters above sea level, at the confluence of the Dades and Imini wadi forming the Drâa. It is the main urban center of the valley of this river and is nicknamed "the Gate of the desert"
The occupation of the city of Ouarzazate dates from the dawn of time. Indeed, several cave engravings and types of tumulus testifying to the prehistoric times were found in the city and its surroundings, although the city remains an enigma in the eyes of archaeologists. The Berbers were the first inhabitants of this region, followed by Jews and Sub-Saharans, composed mainly of slaves.
The Ouarzazate region is the starting point of the oasis route and has been a place of trade and cultural encounters between different peoples of the North and South of the African continent.
The city of Ouarzazate is experiencing a boom in tourism and cinematography. Indeed, it is one of the Moroccan sites most appreciated by the directors from all over the world. Besides the landscapes, one of the cinematographic assets of this place is the quality of the light, with a brilliant sun on average 300 days a year.
The Noor solar power project has created a new economic dynamic for the city by draining important investments by 2020.

Tips and advices
Be the first to add a tip or advice about this destination :
Top activities
No activities found.
Top hotels
Dar Kamar
0.55 Km From centre
About
Hotel
Shared Rooms in Mohamed House
2.14 Km From centre
About
Hotel
Le Temple Des Arts
1.80 Km From centre
About
Hotel
Riad Dar El Nath
0.41 Km From centre
About
Hotel

Pictures Gallery

Reviews
Be the first to add a review of this destination :
Top trips
Snow and Sand
(8 Destinations, 12 Activities)
Added by Amoddo
Trip guide
Family
Voyage a Mhamid El Ghozlane
(2 Destinations, 3 Activities)
Added by Faissal A
Private trip
With friends
Please wait...
Loading...
Operation completed


Do You Know This City :
Ouarzazat - Morocco
I live or have lived there