Drâa-Tafilalet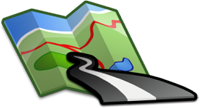 Plan your trip to Rissani
Please wait...
Loading...
Select a destination
Loading...

Good to know
Rissani or Er-Rissani, also known as Moulay Ali Chérif in reference to the ancestor and founder of the Alawite dynasty, is a town in the province of Errachidia in the Drâa-Tafilalet region of Morocco. Rissani, formerly called Sijilmassa, is the former capital of Tafilalet and a former major caravan center. Rissani has remained one of the great shopping centers of the region, with a big souk, particularly lively on Tuesdays, Thursdays and Sundays. Most of the trade that once existed with Africa involved gold, ivory, slaves and salt imported from Mali. The leather of the Tafilalet was made at Rissani, and had no equal in the whole of Morocco. It is a fine and supple leather, made of tanned goat skin with tamarisk bark.
Its position as a crossroads between the north and the south gives the city an important status and has allowed it an unparalleled urban development by the presence of different Ksour of world renown.

Tips and advices
Be the first to add a tip or advice about this destination :
Top activities
Ksar Al Fida
3.12 Km From centre
Museum
Top hotels
Dar Lamrani
0.17 Km From centre
About
Hotel
Riad Lghiam
1.04 Km From centre
About
Hotel

Pictures Gallery

Reviews
Be the first to add a review of this destination :
Top trips
Snow and Sand
(8 Destinations, 12 Activities)
Added by Amoddo
Trip guide
Family
Please wait...
Loading...
Operation completed


Do You Know This City :
Rissani - Morocco
I live or have lived there