Barcelona - Spain
Catalonia
Where to go at Barcelona :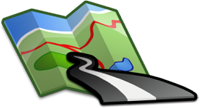 Plan your trip to Barcelona

Good to know
Barcelona is a city and metropolis in Spain. It's the capital city of the autonomous community of Catalonia in the Kingdom of Spain, as well as the country's second most populous municipality, with a population of 1.6 million within city limits. Its metropolitan area extends beyond the administrative city limits with a population of around 4.7 million people, being the sixth-most populous urban area in the European Union after Paris, London, Madrid, the Ruhr area and Milan. It is considered as the largest metropolis on the Mediterranean Sea. The city is located on the coast on the Mediterranean Sea between the mouths of the rivers Llobregat and Besòs, and it's bounded to the west by the Serra de Collserola mountain range, the tallest peak of which is 512 meters high.
Famous For
Business tourism
Shopping tourism
Historical places
Mountains
National parks

Language
In Barcelona as in all Catalonia, there are two official languages: Catalan and Spanish, but there are more and more people in the region who speak or at least understand English.
Transportation
Getting there : The airport in Barcelona is known as Josep Tarradellas - El Prat Airport. It's located 16 kilometres south of the city and it has several terminals. Barcelona has also a rail network that directly links the city with a number of important cities in Spain and also in France, including Paris, Lyon, Maseille, Toulose, and the high-speed train that runs to Madrid. Of course, you can also reach the city by car, bus or even boat.
To get around the city and its metropolitan area you have a wide range of public transport and sightseeing transport options: Metro and Tram, Bus and Taxi. You can also use a bike to discover the city and get around it. The city offers different ticket types so that you can get to where you want to go in Barcelona easily and conveniently.
Famous for
The city of Barcelona is very famous for its football club, FC Barcelona and its talented and higher level players. This club has won several cups and championships in Spain and also in Europe.

Tips and advices
Be the first to add a tip or advice about this destination :
Top activities
Parc de la Ciutadella
2.29 Km From centre
Park
Park Guell
2.89 Km From centre
Park
Font Màgica de Montjuïc
2.05 Km From centre
Fountain
Sagrada Família
2.08 Km From centre
Tourism Attraction
Top hotels
MH Apartments Liceo
1.59 Km From centre
About
Aparthotel
Hotel HLG CityPark Pelayo
0.63 Km From centre
About
Hotel
Hotel Barcelona Universal
1.71 Km From centre
About
Hotel
Apart-Ramblas108
1.31 Km From centre
About
Hotel

Pictures Gallery

Reviews
Be the first to add a review of this destination :
Top trips
Barcelona
(1 Destination, 0 Activity)
Added by krasi yuriev
Open trip
With friends
Operation completed


Do You Know This City :
Barcelona - Spain
I live or have lived there