Leeward Islands
Where to go at Bora Bora :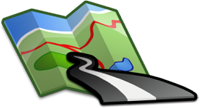 Plan your trip to Bora Bora

Good to know
Famous For
Beaches
Tropical island resorts
Coral reefs
Natural Attractions
Diving

What to bring
Better to carry a windproof jacket as the weather is sometimes very windy.
Gastronomy
Mainly seafood and traditional local Polynesian dishes
Transportation
The flight to Bora Bora island is divided into two steps :
- First you must take a flight to the French Polynesian Faa'a International Airport at Papeete on the main island of Tahiti. There is direct flights available to this airport from Los Angeles - USA, Tokyo - Japan, Honolulu - Hawaii, Paris - France, Auckland - New Zealand and Santiago - Chile.
- Then from Papeete, there is inter-island flights with Air Tahiti to the small islet - Motu Mute, located to the north of the main island of Bora Bora. There are about 5 flights a day and it takes 50 minutes to get to Bora Bora.

Public transport is nonexistent on the island, so rental cars and bicycles are the recommended methods of transport. It is possible to rent a motorboat to explore the lagoon.
Best time to visit
The best time to visit Bora Bora is from June to October. It is the best period for diving and the temperature variations are minimal.
It is also advised to avoid the trip in the month of July because of the big affluence.
Tips for hosting
Bora Bora islands offer many options to stay : beach resorts, over-water bungalows, and private islands. Many resorts provide all these options to choose from.

Tips and advices
Be the first to add a tip or advice about this destination :
Top activities
Alain Gerbault
1.30 Km From centre
Memorial
Matira Beach
3.54 Km From centre
Beach
Pahia
0.56 Km From centre
Peak
Mont Otemanu
0.84 Km From centre
Peak
Top hotels
Studio Matira
3.26 Km From centre
About
Hotel
Le Crusoe
4.33 Km From centre
About
Hotel
Bora Bora Eco Lodge Mai Moana Island
6.38 Km From centre
About
Hotel
Pension Alice et Raphael Bora-Bora
6.21 Km From centre
About
Hotel

Pictures Gallery

Reviews
Be the first to add a review of this destination :
Top trips
No trips found.
See more destinations
Faaa
Îles du Vent - French Polynesia
City
Papeete
Îles du Vent - French Polynesia
Capital City
Operation completed


Do You Know This City :
Bora Bora - French Polynesia
I live or have lived there