Marrakesh-Safi
Where to go at Marrakesh :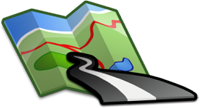 Plan your trip to Marrakesh

Good to know
The city of Marrakech is the first tourist destination of Morocco. It combines tradition, history, great atmosphere and a beautiful sun. It is located in southern Morocco at the foot of the Atlas Mountains. It is nicknamed the Red City in reference to the red color of the walls of its buildings and houses and also the color of the city walls.
It is one of the historic capitals of Morocco under the reign of several dynasties. The city was founded in 1071 by Youssef Ibn Tachfin, at the head of the Berber empire of the Almoravids. In the past, Morocco was known in the East as Marrakech (still relevant in Iran); the name Morocco comes from the deformation of the Portuguese pronunciation of Marrakech: Marrocos.
Marrakech is the fourth largest city in the kingdom after Casablanca, Rabat and Fez. It is located 327 km south of the capital Rabat and 239 km south of Casablanca.
Famous For
Monuments
Historical places
Cultural tourism
Festive atmosphere
Good climate

Days of stay
4 to 5 days and can be extended if you plan to visit the surroundings
What to bring
In summer, do not forget sunglasses, sunscreen and light clothes.
Altitude effect
No effect, unless you visit the Atlas Mountains around Marrakech.
Transportation
Getting there : The city has an airport and is served by railways to Casablanca and Rabat and by buses and large taxis to other cities.
Circulate in the city : Buses, Taxis and Carriages.
Best time to visit
The spring and autumn seasons offer the most pleasant weather (neither very hot nor very cold).
Holiday periods are also very popular.
In principle Marrakech is a city that can be visited throughout the year.
Tips for hosting
Opt for Riads that are located in the ancient city (Medina) for lovers of traditional decor.
There are also the big hotels in the tourist areas.
For lovers of open space and golf courses there are hotels in the palm grove.

Tips and advices
Be the first to add a tip or advice about this destination :
Top activities
Dar Si Said
1.94 Km From centre
About
Museum
Menara Gardens
3.03 Km From centre
About
Park
Koutoubia Mosque
1.31 Km From centre
About
Mosque
El Badi Palace
2.25 Km From centre
Palace
Top hotels
Riad La Terrasse Des Oliviers
0.52 Km From centre
About
Hotel
Dar Bounouar
1.57 Km From centre
About
Hotel

Pictures Gallery

Reviews
Be the first to add a review of this destination :
Top trips
Snow and Sand
(7 Destinations, 12 Activities)
Added by Amoddo
Trip guide
Family
Week-end à Marrakech
(1 Destination, 9 Activities)
Added by Amoddo
Trip guide
With friends
Operation completed


Do You Know This City :
Marrakesh - Morocco
I live or have lived there