Drâa-Tafilalet
Where to go at Merzouga :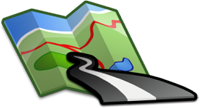 Plan your trip to Merzouga

Good to know
Merzouga is a small village located in southeastern Morocco in the Tafilalt Region. It is about 55 kilometers from Erfoud and 35 kilometers southeast of Rissani.
The village is not too far from the Algerian borders (about fifty kilometers).
The village is known for its proximity to Erg Chebbi: an extensive sand dunes in ocher color. He is the largest erg in the Sahara in Morocco with the highest dunes.
There are years when, in spring, a seasonal lake arises, to the north-west of the village, attracting different species of birds, including flamingos and other freshwater birds.
It is for this reason that a part of the routes of many tourists who visit Morocco passes by this locality.
The activities offered to tourists are trekking by camel, bivouac in the desert, quad and, in summer, arenotherapy (or sand bath).
Famous For
Desert
Cultural tourism
Natural Attractions

Days of stay
From 3 to 5 days for a desert tour
Best time to visit
The weather is favorable in autumn and spring (especially to avoid sandstorms).
For the baths of sand, it is necessary to go in June, July and August.
Tips for hosting
There are several hotels and hostels at the foot of the Merzouga dunes.
There are also the circuits in the desert with nights spent in bivouac.
Transportation
Use large taxis or tourist transportation for groups.
To get there either from the city of Errachidia through Erfoud or from Ouarzazate through Tinghir.
Gastronomy
Merzouga, like Rissani and Erfoud, is known for the Medfouna (a kind of Berber Pizza).
They also prepare a good tea for hospitality.

Tips and advices
Be the first to add a tip or advice about this destination :
Top activities
Oasis Oubira
5.20 Km From centre
Park
Grande Dune de Merzouga
2.03 Km From centre
Peak
Erg Chebbi
6.37 Km From centre
Tourism Attraction
Top hotels
Bivouac Jawhara
5.68 Km From centre
About
Hotel
Planet Sahara
1.25 Km From centre
About
Hotel
Dune Bungalow
1.30 Km From centre
About
Hotel
Auberge la Tradition
1.23 Km From centre
About
Hotel

Pictures Gallery

Reviews
Be the first to add a review of this destination :
Top trips
Snow and Sand
(7 Destinations, 12 Activities)
Added by Amoddo
Trip guide
Family
Operation completed


Do You Know This City :
Merzouga - Morocco
I live or have lived there