Lisbon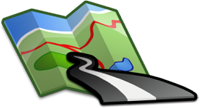 Plan your trip to Lisbon

Good to know
Transportation
Lisbon airport is almost in town. To go downtown, you can take either the metro, the bus or even a taxi that will not cost you much.
If you plan to take a lot of transportation during your stay in addition to the tours for the monuments, consider buying the Lisboa Card at the airport for discounts.

Tips and advices
Be the first to add a tip or advice about this destination :
Top activities
No activities found.
Top hotels
Hotel Gat Rossio
0.64 Km From centre
About
Hotel
Hotel Jeronimos 8
6.54 Km From centre
About
Hotel
Lisbon Story Guesthouse
0.49 Km From centre
About
Hotel
Hotel Principe Real
1.24 Km From centre
About
Hotel

Pictures Gallery

Reviews
Be the first to add a review of this destination :
Top trips
Participate in the Lisbon half-marathon
(1 Destination, 1 Activity)
Added by Amoddo
About
Trip guide
Sportif
Tour Of Portugal
(1 Destination, 0 Activity)
Added by michael vandendael
Open trip
Family
Operation completed


Do You Know This City :
Lisbon - Portugal
I live or have lived there