Bali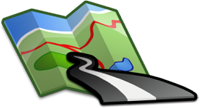 Plan your trip to Ubud

Good to know
Ubud is a town and a famous tourist destination on the Indonesian island of Bali in Ubud District. The city is located in the central foothills of the Gianyar regency amongst rice paddies and steep ravines. Promoted as an arts and culture center, it has developed a large tourism industry.
This town is home to one of Bali's royal families and you can visit the majestic palace in the center of town. Ubud is also known as a crafts center.
The city was initially an important source of medicinal plants and plants. The name Ubud comes from the Indonesian word ubad, which means medicine.
Ubud has a population of about 30,000 people. It can be difficult for visitors to distinguish the town itself from the 13 villages that surround it. Many tourists settle there as an anchor to be able to visit the entire region.
The area surrounding the town is made up of small farms, rice paddies, and dense forest.
Famous For
Temples
Cultural tourism
Crafts
Forest
Mountains

Days of stay
You can spend up to 5 or 7 days in Ubud. It depends on whether you love night life or you want to explore Bali with Ubud as your base.
What to bring
You can bring a good insect repellent for spraying your room and especially for dining outside at night.
You can find things like shampoo and soap there (unless you have a very favourite brand!) but make sure you bring your sun lotion because they are expensive there!
You will wear sandals or similar, not shoes, socks. And just pack comfortable, loose cotton clothing.
For local families and kids, they appreciate good biscuits, English books, toys and coloring books.
Gastronomy
In Ubud you can find restaurants that serve Balinese, Indonesian and international food to suit every palate and budget.
Among the traditional dishes you can try in Ubud: Mixed Grilled Balinese Satay (Chicken, Beef, Prawn), Babi Guling, Bebek Goreng (Crispy Duck), Nasi Ayam and Nasi Campur, Bebek Betutu...
Transportation
Getting there : The preferred way to get to Ubud is through Denpasar Airport. Then you can take a taxi from the airport to the city. It will take from 1h30 to 2h depending on the traffic.
Around the city : You can just walk if you want to discover the town's center, but motorized transportation may be required if you're looking to explore surroundings.
A motorcycle may be ideal to navigate the town's increasingly congested traffic. And you can opt for a car as it provides cool relief away from the island's heat.
You can also choose a taxi, bus or other public transport depending on the needs of the trip.
Best time to visit
The high season for visiting Bali and Ubud is from June to September. However, you can choose to come to Bali in April, May, June and September, just before and just after high season. Room prices can be 30-50% cheaper than during high season and It's still dry season and slightly less humid.
Holidays & Festivals
Bali Spirit Festival (April)
Ubud Food Festival (April)
Ubud Village Jazz Festival (August)
Bali Vegan Festival (October)
Health
Be aware of heat, it can get really hot and you can get sunstroke; wear a hat and drink lots of water to avoid dehydration.
Security
The monkeys on Bali are macaques which may display a high degree of aggressiveness. Be careful to avoid them in the temples and in the forest not to be bitten or scratched.

Tips and advices
Be the first to add a tip or advice about this destination :
Top activities
Neka Art Gallery
2.38 Km From centre
Artwork
Sacred Monkey Forest Sanctuary
1.22 Km From centre
Nature Reserve
Tegalalang Rice Terrace
8.62 Km From centre
Tourism Attraction
Saraswati Temple
0.61 Km From centre
Tourism Attraction
Top hotels
Villa Vajra
5.40 Km From centre
About
Hotel
KajaNe Yangloni at Ubud Bali
1.95 Km From centre
About
Hotel
Amel Homestay
0.80 Km From centre
About
Hotel
Villa Lumia Bali
3.37 Km From centre
About
Hotel

Pictures Gallery

Reviews
Be the first to add a review of this destination :
Top trips
No trips found.
See more destinations
Nusa Penida
Island
Gili Trawangan
West Nusa Tenggara - Indonesia
Island
Operation completed


Do You Know This City :
Ubud - Indonesia
I live or have lived there