Phuket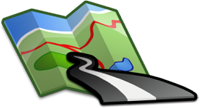 Plan your trip to Phuket

Good to know
The City of Phuket is located in the south of Thailand and it's the capital of the island and province of Phuket.
This island, also called Ko Phuket, is the largest Thai island in the Andaman Sea. It is a very quiet and calm island, where the fresh air and the clear skies swim with the waves of a beautiful sea, creating an atmosphere of tranquility and beauty on the island.
It is one of the most visited destinations in the country to enjoy blue lagoons and sunsets and the typical tropical climate.
A series of mountains extends west of the island from north to south, known as the Phuket Mountains and rises to about 529 meters above sea level.
There is approximately 39 small islands around the main island of Phuket.
It is on the south coast that are the most popular beaches of Phuket. The northern part is quieter. Koh Phi Phi, Phang Nga Bay and Patong Beach are famous places. There are many activities to choose from including scuba diving, windsurfing and boating.
Also, explore the inland, wooded hills, mountains and cliffs inside the island.
Famous For
Beaches
Tropical island resorts
Natural Attractions
Diving
Water sports

Days of stay
From 5 to 7 days to see several islands.
Best time to visit
High season from December to January.
The vegetarian festival in late September or October.
Low season from May to October due to torrential monsoon rains.
Visa
Most Western nationals arriving in Thailand by air obtain a free 30-day visa.
Thai Ministry of Foreign Affairs: www.mfa.go.th
Phuket Immigration Office: www.phuketimmigration.go.th
Holidays & Festivals
Phuket vegetarian festival
Money
The currency is Baht (B). There are coins of 1, 2, 5 and 10 B, and also banknotes of 20, 50, 100, 500 and 1000 B. 1 Baht is divided into 100 satangs.
In May 2017: 1 euro = 39 baht.
Credit cards are commonly accepted.
Foreign exchange offices are present everywhere, including at the airport.
Security
Swimming is sometimes dangerous during the monsoon because of the big waves.

Tips and advices
Be the first to add a tip or advice about this destination :
Top activities
Phuket Big Buddha
9.51 Km From centre
Monument
Kata Noi Beach
12.24 Km From centre
Beach
Nai Harn Beach
14.29 Km From centre
Beach
Wat Chalong Temple
6.12 Km From centre
About
Temple
Top hotels
Thalang Guesthouse
1.24 Km From centre
About
Hotel
Laila Pool Village
6.10 Km From centre
About
Hotel
Phuket Sunny Hostel
1.27 Km From centre
About
Hotel
Chinotel
1.60 Km From centre
About
Hotel

Pictures Gallery

Reviews
Be the first to add a review of this destination :
Top trips
No trips found.
See more destinations
Chiang Mai
Chiang Mai - Thailand
City
Phi Phi Don
Krabi - Thailand
City
Operation completed


Do You Know This City :
Phuket - Thailand
I live or have lived there